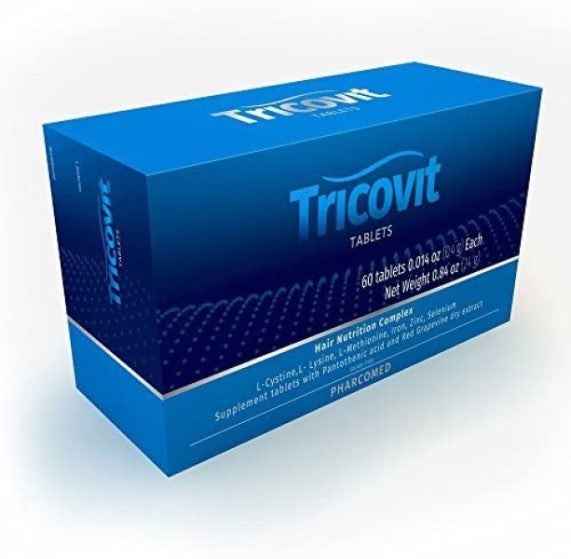 Tricovit Forte Tablets 60-pack (Hair Loss)
Tricovit Tablets is a treatment specifically designed to prevent and stop the trofismo (poor nutrition) of skin appendages (hair and nails).
It consists of amino acids (necessary for keratin synthesis), mineral salts and vitamins (substances necessary to nourish hair and nails) and antioxidants (which prevent inflammatory processes at the level of the hair follicle).
This treatment is designed as a a month supply of 2 daily tablets to aid in hair loss prevention and other benefits. Both men and women can use this formula.
---
---
More from this collection