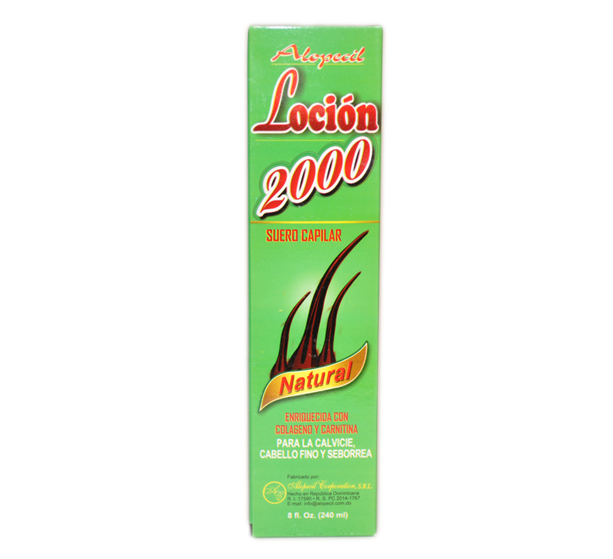 Alopecil Lotion / Locion 2000 Biological Scalp Serum 8oz
Alopecil Locion 2000 - Suero Capilar
Enriquecida con colageno y carnitina. Trata la calvicie, cabello fino y la seborrea.
Treatment against Baldness, Dandruff and Seborrhea
Lotion for its vasodilatador action, (it activates blood microcirculation).
It is excellent for stimulating the cells that produce the hair.
How to Use:
1. Before wash your hair, you should spray the product and let act it 1 hour as minimum.
2. Do not massage or friction to penetrate.
3. (optional) After 1 hour you can wash your hair with Organic Shampoo by Alopecil.
---
---
More from this collection